New York, the city that never sleeps – the right place for your engagement? We share the 5 most beautiful places for a successful proposal in the "Big Apple".
From the two platforms of the empire state building you have a stunning view over the New York city. The building, finished in 1931 is over 443 metres high. The first visitor platform is on the 86th floor and 320 metres high. Even more exciting is a proposal on level 102, which is 373 metres above the ground. Just the feeling you will have at this height will already make the day unforgettable.
The view from the platform "The Top of the Rock" at the Rockefeller Centre offers a wonderful view over New York. Not as busy as the Empire State Building this is a perfect place for a proposal.

One of the most popular and latest attractions in New York. The High Line Park opened in 2009 on the tracks of an old elevated railway line which reaches from Gansevoort street to 34th street.
The "green lungs of the city" reach from 59th to 110th street and from 5th to 8th Avenue. The central parts of the park are always very busy. If you want it calmer and quieter, simply choose an area of the park which is less busy or rent a boat and paddle out onto the lake – definitely an unforgettable location for a proposal!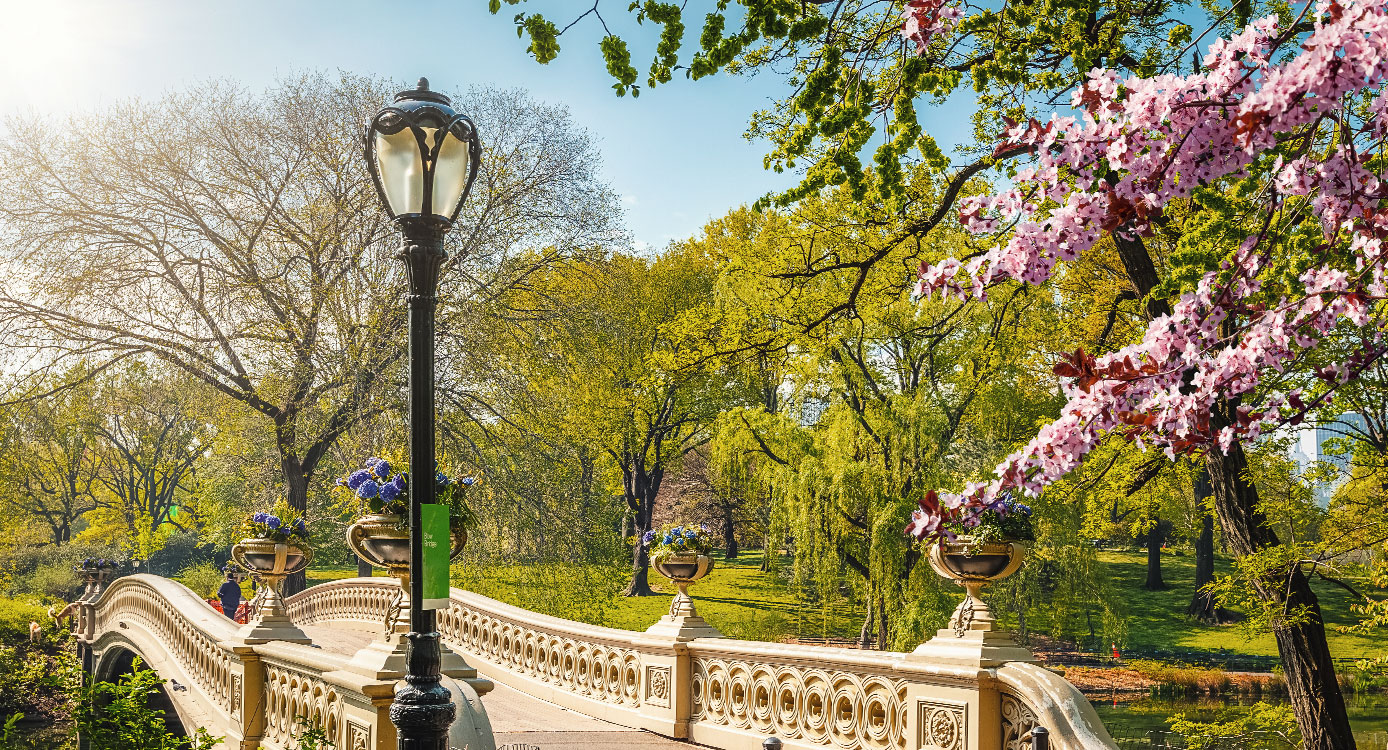 A cruise on the Staten Island Ferry is an absolute highlight. The cruise, which is free of charge offers sensational views and goes from New York Harbour to Manhattan and the Staten Island. The cruise starts at Whitehall Street near Battery Park. The cruise usually takes around 25 minutes – enough time for the most beautiful question in life.